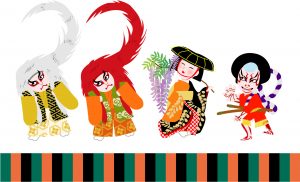 The Tomon Women's Network (TWN) every year provides foreign students studying at Waseda University with an opportunity to participate in the "Kabuki Performance for Beginners" program, which is organized by the National Theatre. This program is designed to introduce young people to Kabuki, a traditional Japanese performing art. The program consists of two parts: Part I, "How to Appreciate Kabuki," and Part II, "Experiencing a live Kabuki performance". TWN has been organizing this event for foreign students to provide an opportunity to get to know Kabuki at a reasonable price (JPY 1000 fee)
Unfortunately, due to the pandemic, we could not organise this event for students since 2020, following Waseda's anti-pandemic protocol.  However, as pandemic regulations have been relaxed this year, we are thrilled to invite students again to this official TWN event. Since TWN members will also attend this event, you may have a chance to meet Waseda alumni at the theatre.
Please join us in this event to gain some experience in Kabuki.
Details:
Date & Time    4 June Sunday 2023 from 11:00 AM (entrance opens at 10:30)
(to be finished by 12:55)
Venue             National Theater : Large Theatre
(Closest Metro station:Nagata-cho or Hanzomon)
Title                  Nihon Furisode Hajime – Yamata no Orochi and Susanoo no Mikoto,
Link for the event Kabuki Performance for Beginners | Japan Arts Council (jac.go.jp)
Ticket fee: Student JPY1000 (TWN supports JPY800 out of original price of JPY1800)
How to apply: The maximum number of students we can invite is 60.
If you would like to join this event, please complete he following process by 5 May 2023
①Send your name and mobile phone number to info@twn-waseda.net by e-mail
②Send JPY1000 by Line Pay to Yumiko Yamakawa (TWN member) using QR code below by 5 May 2023. (How to use Line Pay is described at the end of this invitation)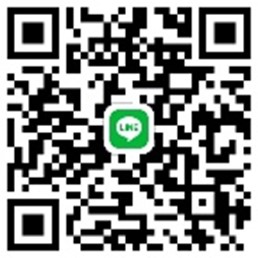 ③Yumiko Yamakawa will send you the confirmation Line message once she confirms your Line payment. Until your payment is confirmed, your application is not competed.
④Please pick up the ticket at TWN desk at the entrance of the National Theatre on the day. 
If you do not use Line, please contact the below for other payment instruction.
Cancellation Policy: Once you know that you cannot attend the event for some reason, please let Yuko Yogo or Ayako Suzuki as soon as possible.  Unfortunately, the ticket fee you paid is not refundable.
Inquiry : info@twn-waseda.net
Or TWN member in charge of this event
Yuko Yogo(Mobile: 090-2548-7352 e-mail: 45yukko@gmail.com)
Ayako Suzuki(Mobile: 090-2427-6355 e-mail: suzukiayako2011@mail.goo.ne.jp)
How to pay via Line Pay
Read the QR code and resister Yumiko Yamakawa as a friend
↓
Send message "I will join Kabuki event" with your full name to Yumiko Yamakawa
↓
Go to Wallet in Line
↓
Send JPY1000 to Yumiko Yamakawa via LINE Pay
↓
Yumiko Yamakawa, TWN will end you the confirmation of your payment